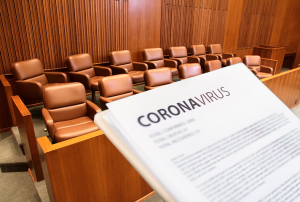 Effective May 16, 2020, the Missouri Supreme Court's Order established a four (4) phased plan to reopen courthouses across our State.  This operational directive applies to all State Courts in Missouri and explains the criteria for  how all 46 judicial circuits in Missouri will reopen access to staff, attorneys and the general public.
The four (4) phases transition from the most restrictive (phase "0") to the least restrictive (phase "3").  The highlights of the Court's order are as follows:
In phase "0", which courthouses across Missouri have largely been operating under since the original Order from the Missouri Supreme Court on March 16, 2020 , all in-person hearings are restricted or prohibited, with few exceptions, such as emergency matters dealing directly with the safety of individuals and proceedings necessary to protect certain constitutional rights of criminal defendants.