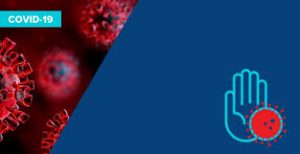 In response to the ongoing COVID-19 pandemic and the direction to increase social distancing, on April 17th, 2020 the Supreme Court of Missouri entered an Order extending its previous prohibition on in-person court appearances through May 15th, 2020.   With the exponential increase in the number of the COVID-19 cases in Missouri, and the previous extension of the closure, we can anticipate the possibility that  this Order will be extended past May 15th, 2020.  This can cause even greater uncertainty for those who are involved with the legal system.    The following is a response to frequently asked questions from non-lawyers regarding their cases, that will hopefully reduce some of that uncertainty:
Does the prohibition on court appearances mean that my case will be starting over?
No. Your case will not be dismissed as a result of the Missouri Supreme Court Order of March 22, 2020.  The prohibition is only applicable to most personal appearances at the court house.    All work and judicial orders, including any previously completed of discovery  and interim judicial orders, entered  prior to the closure of Missouri courthouses remain in effect as part of your on-going matter.   Unless otherwise extended, previous deadlines established by prior court order, Missouri Supreme Court Rule or statute for matters such as the filing of responsive pleadings, the filing of motions and the answering of discovery remain in effect.
Does the prohibition of going to the courthouse apply to me and my family law case?
If you have your own attorney then you should get a definitive answer from your attorney.  But, the answer is most likely, "yes", the prohibition does apply to you.   The exceptions to this include, in part, emergency custody orders, proceedings for temporary restraining orders and emergency guardianship and conservatorship proceedings. While in-person appearances in these proceedings are not prohibited, individual judges are granted the ability to determine when and how hearings on these matters will be held.
Does the prohibition prevent my lawyer from going to court for me?
Yes it does.  However, most judges are making arrangements for attorneys to appear before them either electronically through such platforms as Skype or Zoom or to appear telephonically before them.  This will allow your attorney to potentially argue motions and get judicial assistance to move your case forward while the courthouse is closed to actually appearing in person.  However, most judges are waiting until the courthouses re-open before they will  do hearings that require testimony.
If I had a court date already scheduled during the period of time  of the prohibition, will I get notice that it has been re-set?
Individual judges manage their own dockets/calendars and determine how and when cases that were set for hearing during the current closure will be reset.  Attorneys should be receiving notices from judges or their clerks regarding their procedures.  Your attorney can provide you with this information.  If you are not represented by an attorney, you have an obligation to stay on top of your case and when things are reset.  You should not rely upon someone else to notify you through the mail of your next court date.
 Does the prohibition of court appearances prevent me from resolving my case?
It does not. Judge's are available to enter Judgments reached by consent of both parties.  If you believe you have the information you need to resolve your matter and you have not exhausted efforts to negotiate terms of a resolution that are agreeable to you, you should speak to your attorney about engaging in discussions  to resolve your matter.  You can also consider the assistance of  mediation to  reach a resolution of your matter.
What can I do to assist my lawyer with my case during this period of time?
You should stay in contact with your attorney and make sure he or she has all the information needed regarding your case including any and all documents the attorney may have previously requested from you and your attorney has received documents and information from the other side or via subpoena that will not cause further delay once court resumes.  Finally, if you believe you are there are issues in your case that can be resolved without a contested hearing, speak to your attorney about options available to you to pursue an agreement on those issues.
If you are an existing client or a potential client of the Bellon Law Group, do not hesitate to contact our office today to discuss your situation.