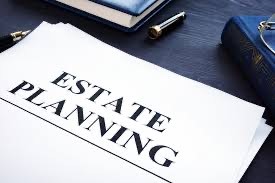 So, you have an estate plan that was created many years ago. Maybe you know where the documents are, or maybe you aren't sure.  But, what you do know is that many things have changed in your life since you first setup your plan.  In this blog we discuss the importance of having an estate plan that reflects your current life circumstances while also planning for the future.
It is very common to procrastinate when it comes to setting up an estate plan or updating an existing plan.  But, if you have experienced the challenges that come with caring for an ill loved one or  the challenges of managing the affairs for a loved one who has passed away,   you likely realize that one of the best gifts you can give your family is a well considered estate plan.
For an estate plan to be well considered, it should present as a straightforward, clear directive to those who are most important in your life.  As we deal with the current events forced upon our society by the COVID-19 virus it is a good time to make sure our planning is up to date and is not outdated.