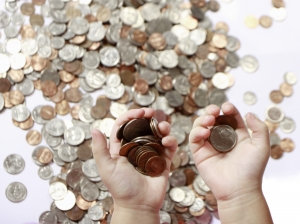 In Missouri, there are traditionally three ways through which child support is paid to a receiving parent. These three methods include payments made: (1) through direct payment by the paying parent to the receiving parent; (2) through the Family Support Payment Center; or, (3) through a wage withholding on the paying parent's paychecks. Parents can choose which option works best for them, although seeking the opinion of an experienced family law attorney is always recommended so that the particular circumstances of your situation are factored into this decision-making process.

(1) Child Support Payments Made Directly from One Parent to Another Parents receiving child support often choose to receive payments directly from the paying parent. Often, this option is chosen because receiving parents believe it is easier than the other options and that they'll get their money faster if they take it directly from the paying parent. Paying parents also like the simplicity of this option in that they are in charge of when and how the child support is made, whether it be by cash, check or direct deposit into the receiving parent's bank account. Unfortunately, one of the negative aspects of this method is often it is difficult for parties to prove that payments were or weren't made, particularly if they were made in cash. Thus, if the case is brought back to court at a later date, it is hard for a Judge to see which payments were made and if the payment made was actually for child support or for another expense, such as daycare or medical co-pay reimbursement.
(2) Child Support Payments Made Through the Family Support Payment Center Through this option, payments are made by the paying parent to the Family Support Payment Center in Jefferson City, Missouri. Acting as a trustee, the Family Support Payment Center of Missouri accepts this money on behalf of the receiving parent and then makes a payment to the receiving parent on behalf of the paying parent. This option is ideal for those people that want to make sure every single payment is tracked by the State of Missouri, particularly if they need to later bring a case of contempt for nonpayment of child support. It also allows both parties to keep track online of the payments made. One drawback of this payment method is that there can often be a delay in receiving the payments from the Family Support Payment Center, especially for the first month's payment, which some parents find frustrating.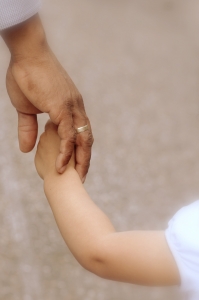 (3) Child Support Payments Made Through a Wage Withholding A wage withholding is another method by which child support payments can be executed, per Mo. Rev. Stat. 452.350. A wage withholding is filed with the Family Court and then sent to the employer of the paying parent. The employer must then follow certain guidelines, and deduct a portion of the paying parent's wages each month. That money is then sent to the receiving parent. This process is ideal for those parents with steady jobs who do not want the hassle of having to deal with writing checks or making online payments each month. It also is an option where proof is less of an issue, since an employer's records and the employee's paychecks will both show that certain payments were made. However, like the Family Support Payment Center option above, this method can also be slow to start up since the withholding must go through both the Family Court and the employer's payroll department before it will kick in. On a sidenote, wage withholdings can also be used to collect child support arrearages.
Which child support payment method is right for you boils down to the circumstances of your particular case. For advice on what child support payment method would work best for your situation, please contact one of our experienced St. Charles Family Law Attorneys.