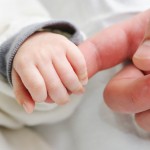 Whether you are going through a divorce, a paternity matter, or a modification of child support, the issue of child support is often one of the principle issues in a Missouri family law case. Determining child support in Missouri can be a challenging task, however it is usually calculated according to a document called the Form 14. By using a Form 14, judges and attorneys alike can determine a child support number based on the parties' incomes, the number of children they have and other contributing factors.

Missouri Supreme Court Rule 88.01 is the rule which requires the use of a Form 14 when determining child support in Missouri. According to the Rule, there is a rebuttable presumption that the amount of child support calculated pursuant to a Form 14 is the correct amount of child support to be awarded in any judicial or administrative proceeding. The rule requires that certain statutory factors are considered, which are laid out in Missouri Revised Statute 452.340, and which will be discussed below.
Although it is rare, there are some circumstances where one or both parties will claim that the Form 14 is unjust and inappropriate and thus a different amount should be ordered as the child support amount. The burden of proving that the Form 14 is unjust and inappropriate is on the party disputing the use of the Form 14, and is often based on varying circumstances, such as other mandatory financial obligations attributed to that party, the parties having agreed to a different number, one party is taking on much more debt than the other, or a higher maintenance amount is being paid to the receiving parent which makes up for a lower child support number.
As you can see, the calculation of child support in Missouri can be a tedious process as there are several different considerations in the determination, so it is vital that an experienced family law attorney is consulted when you are determining child support in your case.
For a explanation of your options in receiving or paying child support in Missouri, please see our prior post entitled How Do I Get My Child Support Payments in Missouri? For a breakdown of how a Form 14 is used in calculating a child support number in a Missouri family law case, please check back next week for Part II of The Great Lineup: Using the Form 14 to Calculate Child Support in Missouri.