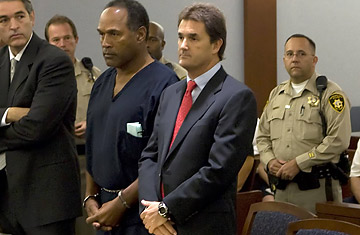 Back in the news again this week, O.J. Simpson is set to testify on his own behalf regarding his claims of ineffective counsel in his 2008 robbery trial. Simpson is alleging that his former attorney, Yale Galanter, failed to inform him of certain details about his case and failed to make certain decisions about his defense which led to Simpson's conviction. Further, Simpson claims he spoke with the attorney the night before the alleged robbery and that he approved Simpson's intended actions, which were to recover Simpson's personal mementos from two sports memorabilia dealers at a casino hotel room in September 2007.

Although it is rare for such cases claiming ineffective counsel to succeed, Simpson is attempting to get a new trial on that basis. The Sixth Amendment of the U.S. Constitution ensures that all criminal defendants have the right to competent counsel per the laws of due process. Whether an attorney is judged as competent is based on a reasonableness standard governed by the norms and standards of the profession. In order to succeed in his current case, Simpson must prove that his attorney indeed performed deficiently and that, but for that deficient performance, the result of his trial would have been different. His former attorney, Yale Galanter, is also expected to testify on his own behalf following Simpson's testimony.
While the Sixth Amendment guarantees effective counsel for criminal defendants, there are similar rules in Missouri which seek to regulate the attorney-client relationship in all types of court cases. Rule 4 of the Missouri Supreme Court Rules lays out the Rules of Professional Conduct for attorneys. Such rules set out the standard of conduct for Missouri attorneys, which includes Rule 4-1.1 laying out the standard of competent representation–requiring the legal knowledge, skill, thoroughness and preparation reasonably necessary for the representation. Rule 4 also address issues such as confidentiality, communication, and attorney duties to client.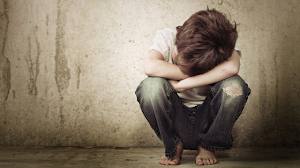 In Missouri, family law attorneys are held to the same Rules of Professional Conduct as all other attorneys practicing in the state. Family law attorneys have a particular trying task of balancing many different hats when leading their clients through the family court system. Such roles taken on by a family law attorney often include being an advisor, counselor, and confidante, in addition to being the client's best advocate. It is important for clients to maintain a trusting and open relationship with their attorney and to make sure that they keep their attorney apprised of events as they occur in their case. It does sometimes happen that the client and attorney will differ in their views of strategy or the best course of an action in a case. When this occurs, an attorney is often making a recommendation based on their knowledge and expertise of the court system whereas the client is trying to frame such a system around the particular circumstances of their case. It is best to make sure you choose an experienced family law attorney that is able to join such knowledge and expertise of family law and the court system with the specific circumstances of your case.